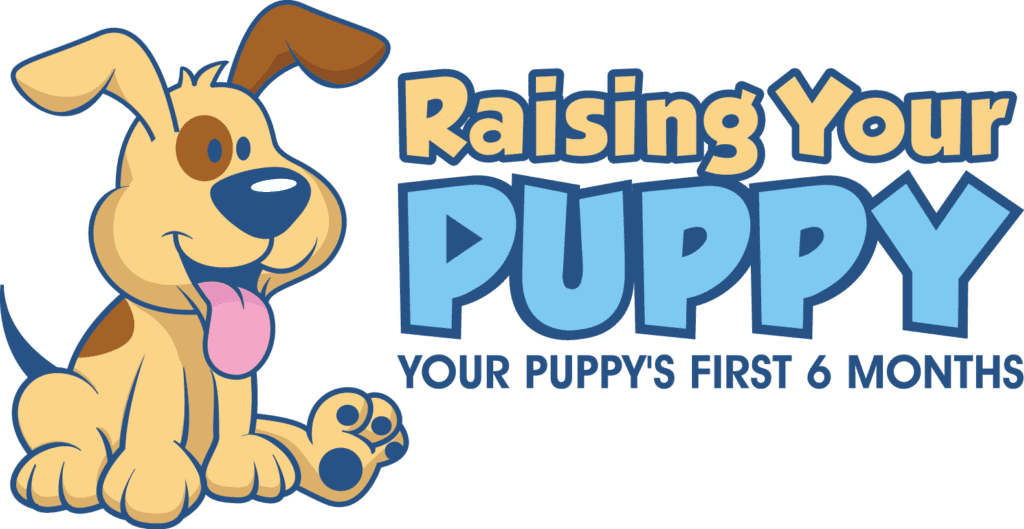 Join Certified Professional Dog Trainer, Robin Bennett, CPDT-KA,
As she raises her new puppy, Ranger, in this online course
Just Got a New Puppy

?
​Does This Sound Like You? Be Honest:
Do you feel overjoyed by your puppy and overwhelmed at the same time?
Does your puppy make you laugh one minute and then frustrate you the next?
Do you have questions multiple times a day and wish you had answers immediately?
Did you forget how much time, energy, and patience is required to raise a puppy?
If so, you're not alone! All of us have felt this way!
I Know
How You Feel
I should know. I recently brought home a new puppy – an impossibly cute yellow Lab named Ranger – who is full of puppy kisses, adorable antics and a whole lot of mischief.
Ranger's not my first puppy and, as a certified professional dog trainer, I've helped hundreds of dog parents navigate through the joys and frustrations of puppydom. But I'll admit I had sort of forgotten just how much time, energy and patience (so much patience!) puppies require.
If you have a new puppy, you know what I'm talking about. If you're planning on getting one, you'll see what I mean soon enough.
So let's do this together!
Join Ranger and me in an online puppy raising course and get the instant help you need!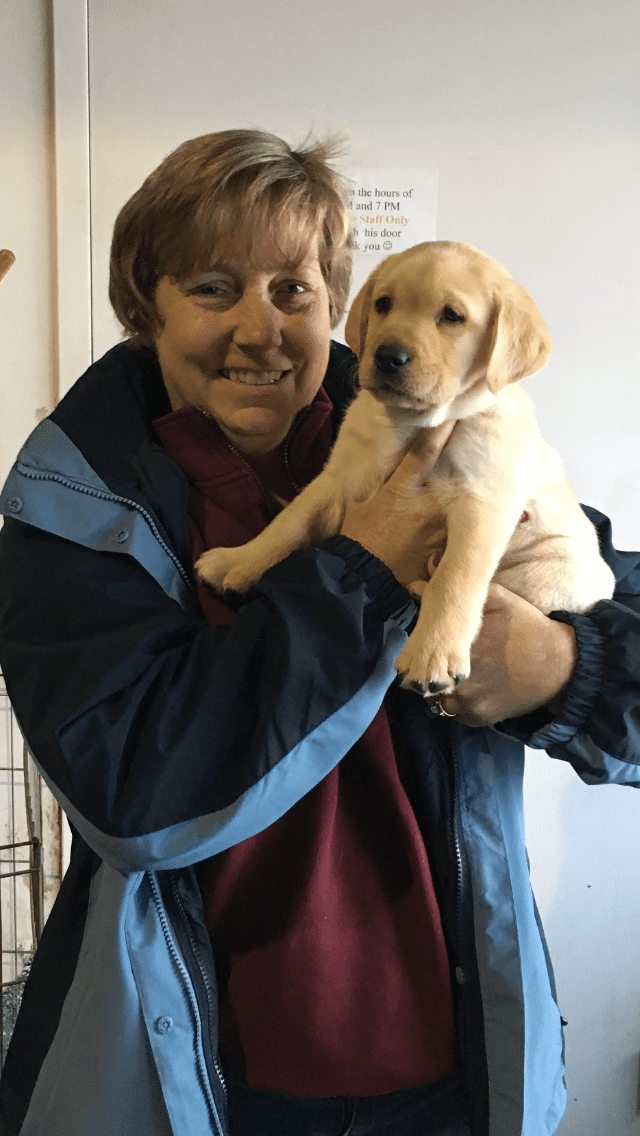 Introducing Raising Your Puppy from Robin Bennett, an ultimate, online, video guide to your puppy's first 6 months designed for busy pet parents and their newest bundle of joy to help you break through the chaos of puppyhood and get your puppy started off on the right paw.
Training Made Easy!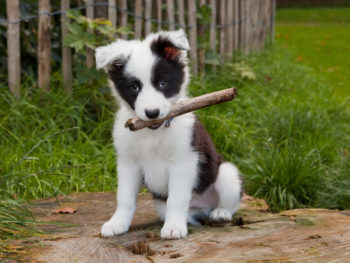 An online course that provides you with a step-by-step guide on what to do from the moment you bring your puppy home.
Training On Your Time!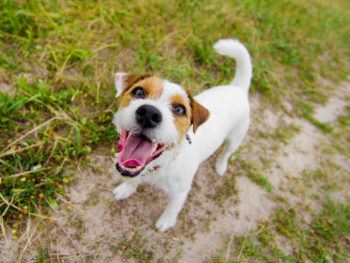 Receive ongoing guidance, tips and advice for every week of development from 8 weeks to 6 months of age.
Training In Your Home!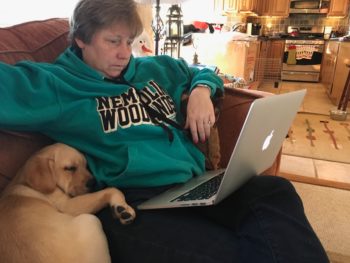 Train in your home when you have time. Over 100 videos all less than 2 minutes. Watch them and practice immediately.
What

You Get With Your Online Course:

• Online access to over 100 short video tutorials covering all aspects of raining you puppy from 8 weeks to 6 months

• A weekly "What to Do This Week" printable checklist so your whole family knows the week's puppy-raising goals

• Tips and tricks for solving common puppy issues such as jumping, biting, and house soiling

• Membership in an exclusive Facebook group where you can ask questions of Robin and other puppy parents

• Robin's best picks on puppy toys, treats, crates and other products

Robin Bennett is a Certified Professional Dog Trainer, author, consultant and expert on dogs. She founded one of the largest dog training companies in Virginia. She has been "reading dogs," teaching families how to train dogs, and working in the pet care industry helping others keep dogs safe for over 20 years. Her first book, All About Dog Daycare is the number one reference on opening a dog daycare. Co-author of Off-Leash Dog Play… A Complete Guide to Safety and Fun, and an extensive staff training program called, Knowing Dogs, she is now making canine body language easy for everyone to understand. The Dog Training Facility founded by Robin has been repeatedly recognized as one of the best for over a decade. It boasts 13 instructors and offers a wide range of training options for family pets.
See What

Some of Our Customers Are Saying:

"I just like the way that Robin simplifies things so that ANYONE can learn to do it the right way."

– Donna, Pet Parent

"I wanted to thank Robin for not only this class but the Facebook page as well. I"m learning as much from the answers given to questions posted on Facebook as I am from the class! Thanks, Robin, for being so genersou in sharing your considerable expertise and knowledge."

– Jan, Pet Parent

"It's like having your own personal trainer by your side every step of the way! I had peace of mind knowing I was doing the right things at the right time for my puppy!"

– Julie, Pet Parent
Frequently Asked Questions
How Much Does it Cost?
This course is only $99 for 3 years of UNLIMITED ACCESS! Start the course as soon as you sign up and review the course as often as you like!
How Does it Work?
Once you purchase you'll receive a log in to a private members only dashboard where all your material is located. You can start the course immediately. Each week you'll find short videos (most are under 2 minutes long), some checklists and quick reference material to help you raise your puppy. You'll also gain access to an exclusive Facebook Group where you can talk with Robin and others who are raising their puppy.
How Long do I Have Access?
You get 3 years of unlimited access! The online course is ready for you as soon as you purchase and anytime day or night for the next 3 years. Rewatch the videos, reprint the downloads. Got a new puppy? Start again!
Why Sign Up?
Getting your puppy started on the right paw now will help ensure that he or she grows into a happy, healthy, well-adjusted family dog. And, learning to raise your puppy has never been as easy and affordable! With the Ultimate Video Guide you'll have everything you need to get your puppy started off on the right paw…all accessible to you whenever you need it.
Do you have any questions about our product? Contact us here and we'll be happy to help you out.